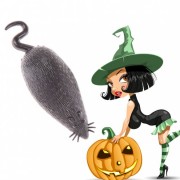 Newfrog.com looks toward the future with October New Arrivals up to 50% Off that will help people get into the new season at prices that will make them smile.
shenzhen, China, October 11, 2015 (Newswire.com) - October is a time of change. The days are getting shorter, the temperatures are dropping and the feeling of autumn is in the air. As people say goodbye to summer, Newfrog.com looks toward the future with October New Arrivals up to 50% Off that will help people get into the new season at prices that will make them smile.
This month's new arrivals have something for everyone whether it is new technology to enrich your life, car accessories to make driving safer and more efficient, RC toys to thrill the kids, or other cool products for fun around the house or with friends.
Newfrog.com is a leader in offering the latest electronic technology at the best prices and this month is no different. Products such as the E06 IP57 Waterproof OLED Touch Screen Smart Bluetooth Sport Bracelet are perfect for tracking personal daily activities to understand how a person can make small changes in his activity level to change the way he looks and feels. Smart activity tracking devices such as the E06 have been proven to increase activity levels and encourage healthy habits that have real results for fitness and weight loss. This month, the E06 is over 30% Off and available in a wide range of colors to fit personal style. It's compatible with Android or iOS so everyone can benefit from the important data it gathers.
One of the most exciting products to hit the market lately is high definition action cameras. These compact, powerful devices can go anywhere and capture the thrilling moments of your life. The SOOCOO S70 Action Camera 2K 60 FPS 60M Waterproof WIFI with Watch is a great example and is on sale this month at Newfrog.com. With an OmniVision4689 COMS sensor, it supports super HD 2 k video resolution and its ultra-durable waterproof construction means it can go anywhere people's adventures take them. It comes with a kit loaded with all the accessories someone need to get started making HD action video and features an exclusive wristwatch style remote control for maximum control.
This September, Newfrog.com is also revolutionizing driving with awesome deals on gear to make people's ride safer. Take advantage of the 28% Off discount on the 500 5" LCD Touch Screen Portable Car GPS Navigation Navigator and everyone will never be lost (or late!) to his destination again. The Model 500 is an excellent Windows CE powered navigation unit that installs in minutes in any car and can accept map packs for any part of the world. Driving will never be the same again! Not only that, but it also acts as an in-car entertainment center to play video and music on its 5" LCD screen. Perfect for those long road trips.
The kids may not be excited to go back to school, but the massive discounts, up to 43% Off on RC toys will put a smile back on their faces. From single rotor helicopters to the wildly popular quadcopters, Newfrog.com has an RC toy for everyone. The MJX F47 2.4G 4CH Single Rotor RC Helicopter w/ Switchable Controller is a great aircraft featuring 4 Channel control and a Pioneering single propeller design, specially built to perform outdoors in windy conditions.
For those new to RC flight, the DHD D1 Mini Drone Smallest Headless Mode 2.4G 4CH 4 Axis RC Quadcopters is the perfect entry to the world of RC. Small enough to fit in someone's hand and using 6 Channel control for great stability, easy control and even 360 degree flips! People will be impressed with the performance and 40% discount off the world's Smallest Size 2.4GHz 4CH RC Drone.
As the weather cools and people find themselves spending more time indoors, Newfrog.com will light things up and keep them moving with discounts on colorful LED gadgets such as the 808 Portable Wireless Hands free Bluetooth Speaker with Colorful LED Lights, a high-end stereo Bluetooth speaker that can play music from computer or phone remotely. This fun, mood-enhancing speaker has up to 8 hrs. of playback time and can go in any room in the house.
No matter what autumn has in store for human beings, Newfrog.com has fantastic September New Arrivals up to 50% Offthat will brighten up their days. Check out these deals and more on Newfrog.com
Share: